EDUMITRA CUSTOMER CARE
Customer Care Login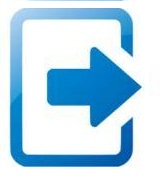 Frequently Asked Questions and Solutions
Question: From where students can download Android mobile application? स्टूडेंट्स एडुमित्रा मोबाइल एप्प कहाँ से डाउनलोड कर सकते हैं ?
Answer: Dowload Mobile App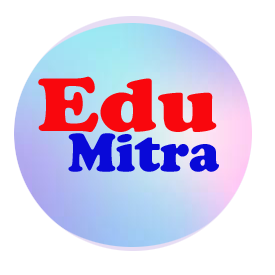 Question: How does online admission work in Edumitra? एडुमित्रा में ऑनलाइन एडमिशन कैसे होता है?
Answer: Taking admission in Edumitra is very simple. You don't have to do plenty of entry about the student. एडुमित्रा में एडमिशन लेना बहुत आसान है आपको स्टूडेंट की लम्बी चौड़ी एंट्री नहीं करनी है |
Edmitra team will place their software on your school website and carry out some setting. After that you can ask your prospective students to apply online. एडुमित्रा टीम आपके स्कूल के वेब साईट पर एक सॉफ्टवेर डालती है और कुछ सेटिंग करती है| इसके बाद आप अपने स्कूल में एडमिशन चाहने वाले बच्चों को ऑनलाइन अप्लाई करने कहते हैं|
All the students applying online will get a reference number and a PDF will be generated. Student will print the PDF and brings it to school. If they don't bring school can download it. This PDF acts as the admission form. You have to take signatures on this document and file it with rest of the documents. जो स्टूडेंट्स अप्लाई करते हैं उनको एक रिफरेन्स नंबर प्राप्त होता है और अप्लाई करने के बाद एक पीडीएफ बनता है जिसे वे प्रिंट कर के लाते हैं यदि वे नहीं लाते तो आप स्कूल में उनका डॉक्यूमेंट निकाल सकते हैं| यह पीडीएफ उनके एडमिशन फॉर्म का काम करता है| आपको इस पीडीएफ पर उनके साइन ले लेने हैं और बाकी डाक्यूमेंट्स के साथ फाइल कर लेना है|
Now you have to login in Edumitra and pull the information of the student by giving the reference number. Edumitra will generate Admission number for the student. अब आपको एडुमित्रा में लॉग इन करके रिफरेन्स नंबर डाल कर उस स्टूडेंट्स के रिकॉर्ड को एडुमित्रा में खीचना है| एडुमित्रा स्टूडेंट का एडमिशन नंबर जेनेरेट कर देगा|
Question: Is there attendance solution in Edumitra Software? क्या एडुमित्रा सॉफ्टवेर में अटेंडेंस का समाधान है ?
Answer: There are 2 ways of attendance in Edumitra Software.
a. Your class teacher has to go in the class with Android Mobile and opens up the attendance panel of the class and just marks absent students and you are done.
b. You may take our advanced attendance system based on RFID solution (Product named as Eureka Realtime). Every student will be given a RFId ID card. When they arrive at school they will show the id card on the RFId panel. Their photo will be displayed on the monitor and attendance will be recorded.
Question: A student does not know his/her admission number how can I search the student in Edumitra? बच्चे को यदि अपना एडमिशन नंबर नहीं पता है उसका रिकॉर्ड कैसे सर्च कर सकते हैं?
Answer: There are many ways of searching a student
Edumitra search serches on any piece of information that a student might have for example mobile number, father's name, address, last name. You can just type a few letters of any of these. it will show you the matching data to select from.
Question: What are the security feature in Edumitra? एडुमित्रा में सुरक्षा के क्या फीचर हैं ?
Answer: Security features of Edumitra are the following
a. Edumitra is hosted on secure server using https protocol.
b. Every access to Edumitra Software is password protected.
c. There are many features of Edumitra which are not supposed to be accessed by a particular user group. For this there is page level permission.
d. All access by the students are through Edumitra App only which is password protected.
Question: Can a student login if he / she has left the school? यदि स्टूडेंट अब स्कूल में नहीं है तो क्या वो लॉग इन कर सकेगा?
Answer: A student can leave the school under various conditions.

a. If student exits the school in proper way then he / she will be able to login and will be able to view his / her record.
b. If a student has exited under inappropriate terms then they will be able to login with limited access to Fee record and Attendance Record only.